Forum
Feb 27, 2014 17:45:51 GMT 7
Post by Velociraptor on Feb 27, 2014 17:45:51 GMT 7
12th Forum Competition !!
---
Post a picture of your computer/laptop playing PlayNexia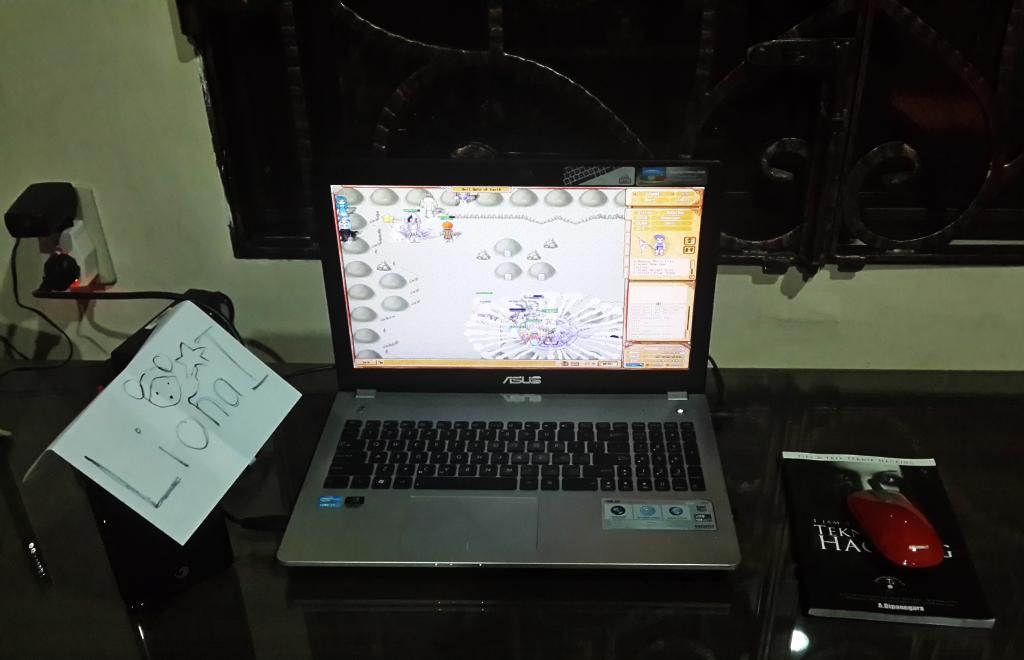 Criteria:
- Picture showing full laptop/desktop along with the surroundings.
- Any Resolution
- The screen have to show the PlayNexia window in full screen. Or at least the PN window is the one majorly/dominantly shown in the screen.
- You have to show your nickname in the picture as proof of your ownership. The name can be written on a piece of paper, printed, or any media.
The name should be visible and clear. And have to be same with the nickname that listed in your forum ID.
Reward will be given to that nickname.
- You are prohibited to do major edit of the picture. Edit is only allowed partly such as brightness/contrast, etc.
- Picture/post does not contain any negative/offensive such as race, religion, etc. You will not be allowed to edit your post.
- Be creative.
Reward
- Three winner will be chosen randomly
- Each will get legend mark and 20.000 Event Points.
- 2 additional special winner will be chosen by GM Nuba. The 2 of most unique and creative, the one that awe Nuba.
This 2 person will receive an additional 10.000 Event Points.

This Event will be closed on Thursday, 28 August 2014 at 09:00 PM (21.00) Local time.
Post your picture here:
www.playnexia.com/forum/showthread.php?t=4832
---
TERMS AND CONDITIONS ( READ !!! )
1) Answer will need to be sent as reply to the thread AND ONLY TO THAT THREAD the answer will be valid.
2) Minimum char is grade 1 / Il-San / 1st purification.
3) 1 reply for 1 forum ID, more than that will be disqualified.
4) Post your in game nick name in the end of the post. The nick name should be registered in your forum ID you use to replay.
The nick name is the nick name who will receive the rewards should you win. Example:
Nickname : Velociraptor
4) The format of reply is up to you as long it's easy to be understood.
5) The thread has been set that you can only view the 1st post.
YOU CANNOT VIEW ANY REPLY POSTED THERE UNTIL THE COMPETITION IS FINISHED. YOURS AND OTHERS.
So don't be surprised if you dont see any of your post there. YOU DO NOT NEED TO DO A REPOST!
6) YOU CANNOT EDIT YOUR POSTED REPLY
7) YOU ARE NOT ALLOWED TO SHARE THE ANSWERS using public media (forum, shoutbox, sage, buletin board).
There will be punishment.
8) The event only lasts for 2 x 24 hours since it's posted 1st time. Any reply passed the limit will be disqualified.